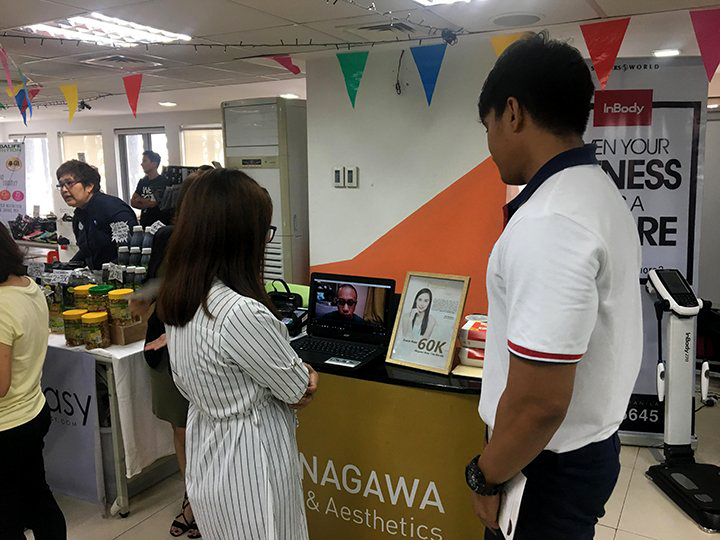 Reaching out further as much as it can, Shinagawa once again took part in a fruitful event as it was a participant and partner in the recent two-day Security Bank Health, Wellness and Fitness Fair 2017.
The event took place at the Security Bank Centre in Makati City.
Shinagawa's constant efforts to spread wellness resulted to booking five patients each for Z LASIK and derma treatments at special rates for the employees' benefit.
Heading Shinagawa's team for the event is Events Officer DJ Guinto, along with LASIK Consultant Ian Mendoza, as the in-depth the wellness benefits of the clinic's advanced medical treatments were shared to the attendees.
Beauty consultants Shane Supuesca and Aiko Kobayashi were likewise there to discuss Shinagawa's aesthetics offerings.
The representatives from Shinagawa were keys to making the participants understand the value of a healthy living and the importance of its corresponding medical treatments better.