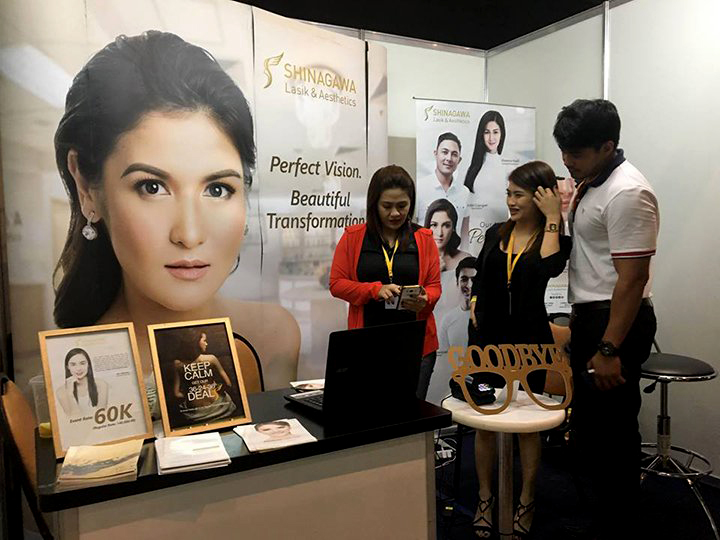 Shinagawa Lasik & Aesthetics further explored a different avenue as it participated in the Travel Sale Fair 2017 recently to interact with travel buffs across the metro.
The third year event featured various programs and visual presentations from sponsors and presenters, including Shinagawa, as well as dishing out bargain travel costs for participants.
The fair was held at the World Trade Center in Pasay City.
Events Officer DJ Guinto, along with LASIK Consultant Ian Mendoza and Beauty Consultant Aiko Kobayashi, headed Shinagawa's participation as it was able to extend its cause and medical services to an even wider audience, this time for travel enthusiasts.
The event is fitting for Shinagawa as it constantly enables countless people to gain perfect vision through LASIK and travelling is certainly better with a bright sight.
Shinagawa vows on continuing to explore more avenues and channels to help more people attain the gift of perfect vision and benefit of a beautiful transformation.